Regular price
Sale price
369 SEK
Unit price
per
Sale
Sold out
Doftljus
If there's something I really like, it's scented candles. Love to light my candle and feel the pleasant scent settle down. However, I am careful with my fragrances and do not want them to be too heavy and sweet.
My scented candle is called Fresh Forest - With a clearing of sun among the trees. That's exactly what popped into my head after the scent had been produced. Imagine walking in a deep forest and smelling the moss and trees. The sun looks forward and makes it bright and nice. It feels very fresh but has a  "depth".
The scented candle, which is in vegetable wax, is made by hand in Stockholm from natural raw materials. The fragrance is produced in France's perfume city, Grasse.
Mer Info

För ljus som är tillverkade av vegetabiliskt vax så smälter det övre lagret när det har brunnit ett tag. Därför är det viktigt att hålla ljuset tänt tills det översta lagret har smält för att undvika att ljuset får ojämna kanter.

Innan du tänder ljuset för andra gången så se till att veken är avkortad till 2-3 mm. I annat fall så smälter ljuset onödigt fort och lågan blir för hög. Oftast brukar det gå att "knipsa av" toppen på veken med fingrarna.

• Levereras i en svart räfflad kartong
• Rökgrått glas
• 300 ml.
• Brinntid cirka 50 timmar
• 8 cm i diameter och 9 cm högt.
Dela
View full details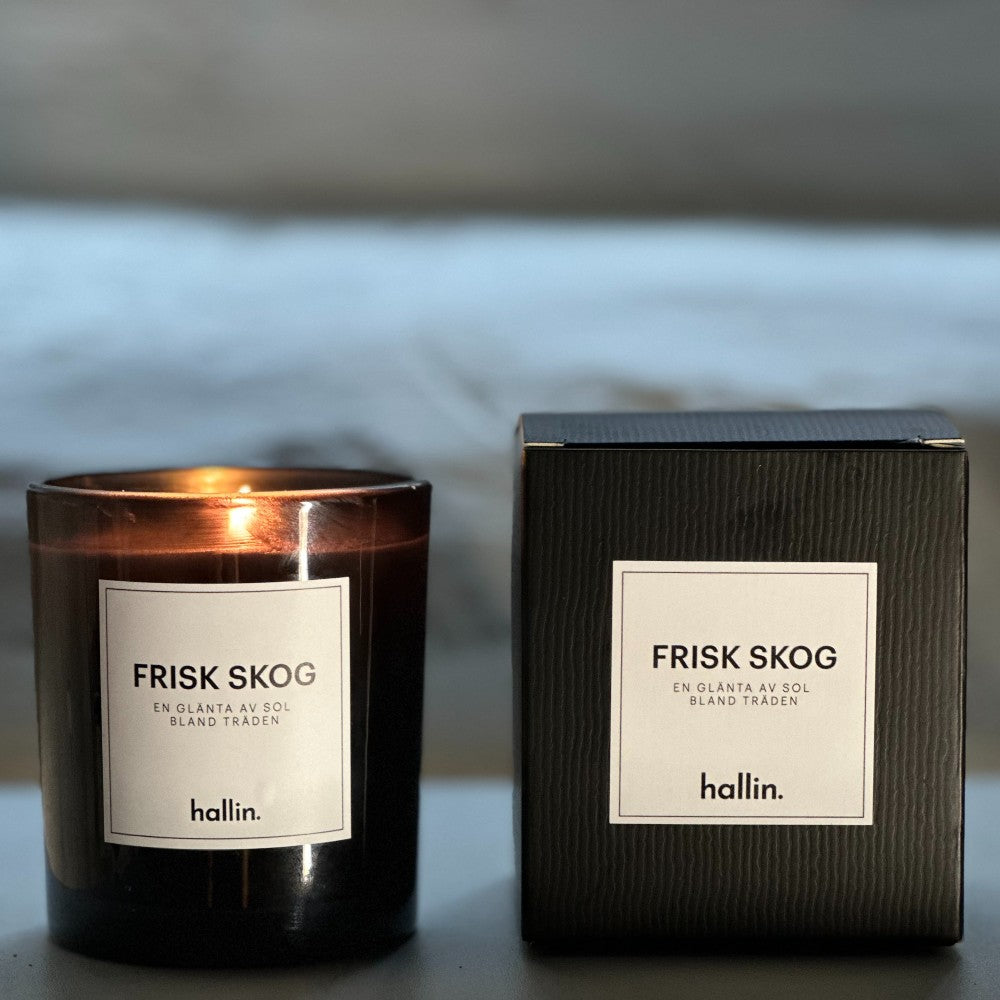 Du kanske också gillar...