Glad you found it here!
My name is Margareta Hallin and I run the Instagram account 50something.se. I live in Linnéstan in Gothenburg.
At the beginning of the pandemic, I was forced to leave the travel industry, which I had worked in since 1987. Those were fantastic years and I worked exclusively with marketing in various ways. Among other things with social media and I ran, among other things, Sweden's largest travel blog.
I felt quite quickly that I wanted to start my own business. My Instagram account existed but was not updated very frequently. So my focus was first and foremost on starting to update there but also to educate myself. I noticed that color analysis was making a comeback and I felt it would have been fun to create fun events around it. So I trained myself so that I can now do both color and style analyses . However, I think the color is the most fun.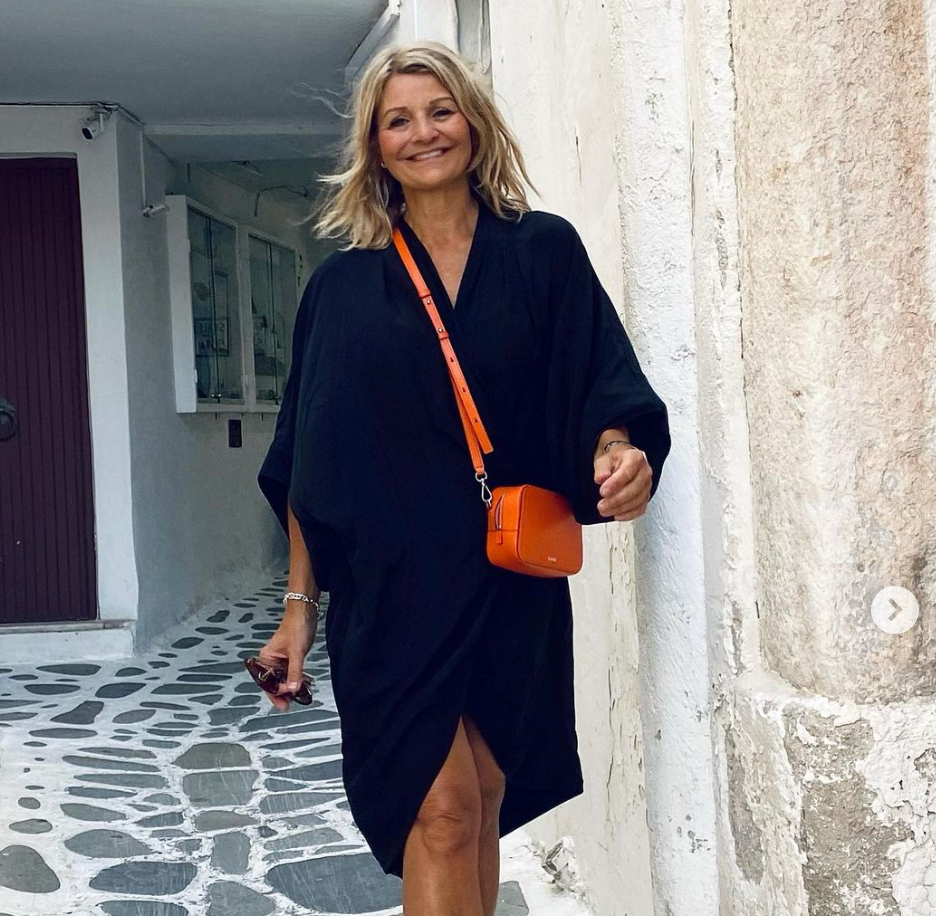 At the beginning of the pandemic, I was put on short-term leave and took out the sewing machine that had been resting for many years. My projects were appreciated on the Instagram account and I received a lot of feedback. When I heard that it was difficult to follow traditional sewing patterns, I wondered if this could not be made easier. So I put together a webinar "Get started and start sewing" at the same time I started digital sewing courses. This grew tremendously and was really fun.
After a while, more and more questions appeared if you couldn't "just" buy the patterns. So I took help and today there are six finished patterns. But more are on the way. I also got in touch with Rekotex, which is a platform where famous Scandinavian designers can put in fabric that has been left over from production, so-called leftover fabric. Recently, there has been a great demand for ready-made garments, so nowadays you can both buy patterns and sew yourself or buy ready-made.
Today I have also expanded the range and have produced both my own scented candle and tea as both things are used extensively at my house.
I want my Instagram account to feel like a magazine for women my age. It should be helpful, but the emphasis is on clothes and fashion, even though I'm trying to expand more and more!
So glad you wanted to read about me. I wish you a warm welcome to my website with both webshop and blog .