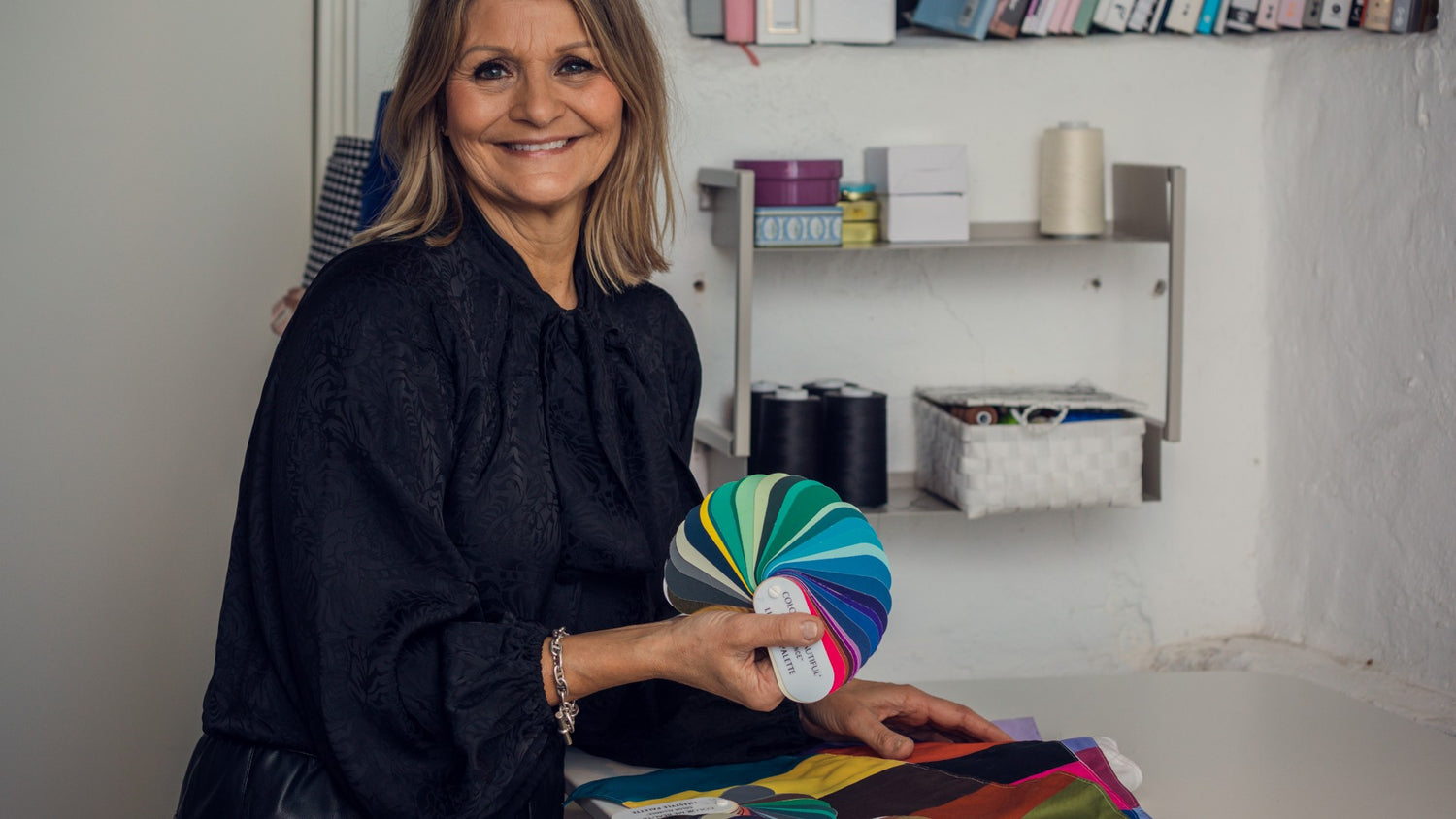 Jag är certifierad färg- och stilkonsult. Jag tar emot grupper om 2-4 personer för färganalys. Innan vi börjar så sätter vi oss ner tillsammans med lite fika och lär oss mer om färger. Nu är det öppet för bokningar till hösten!
Color analysis
If you want to know exactly which season you belong to and where you are in it, I recommend that you do a "real" color analysis. Only then can you know for sure. Here, too, I want you/you to bring about 5 pieces of clothing that we use and look at. This analysis also includes a personally produced color chart in exactly the colors that suit you. It is delivered approximately four weeks after the color analysis. Here I can accommodate up to 4 people.

PRICES
Meet with the group of friends for about 2 hours.
SEK 6-800/person (depending on number).
Color analysis with your personal colors including color map.
SEK 1,850/person.
OTHER
I live in Gothenburg, so this primarily applies to the Gothenburg area, but I can definitely travel a bit, so get in touch and we'll talk about this.
RESERVATION
Send an email to margareta.hallin@50something.se or 0705-66 53 88 .
Company event
A fun event that brings colleagues closer together!
Talking about the meaning of colors and how it can lift YOU and make you more visible and take up space is a fun way to socialize. Knowing "your colors" also creates a sustainable wardrobe and reduces wrong purchases.
I give a talk and adapt the length and content to what you wish. It is best to use a slide show, as you can more easily "place yourself" among all the colors and tones.
After I have talked for a while and shared lots of tips on how to think, it is time for the workshop for those who wish (max. 25 people). Everyone brings some clothes in colors they like and colors that don't feel good. We divide into groups and look at how the colors affect us and how the "right" colors can lift us up. I go around the groups and share tips. Here we are mainly talking about warm and cold colors. I will have a raffle so that one person wins a "real" color analysis and can determine their season.